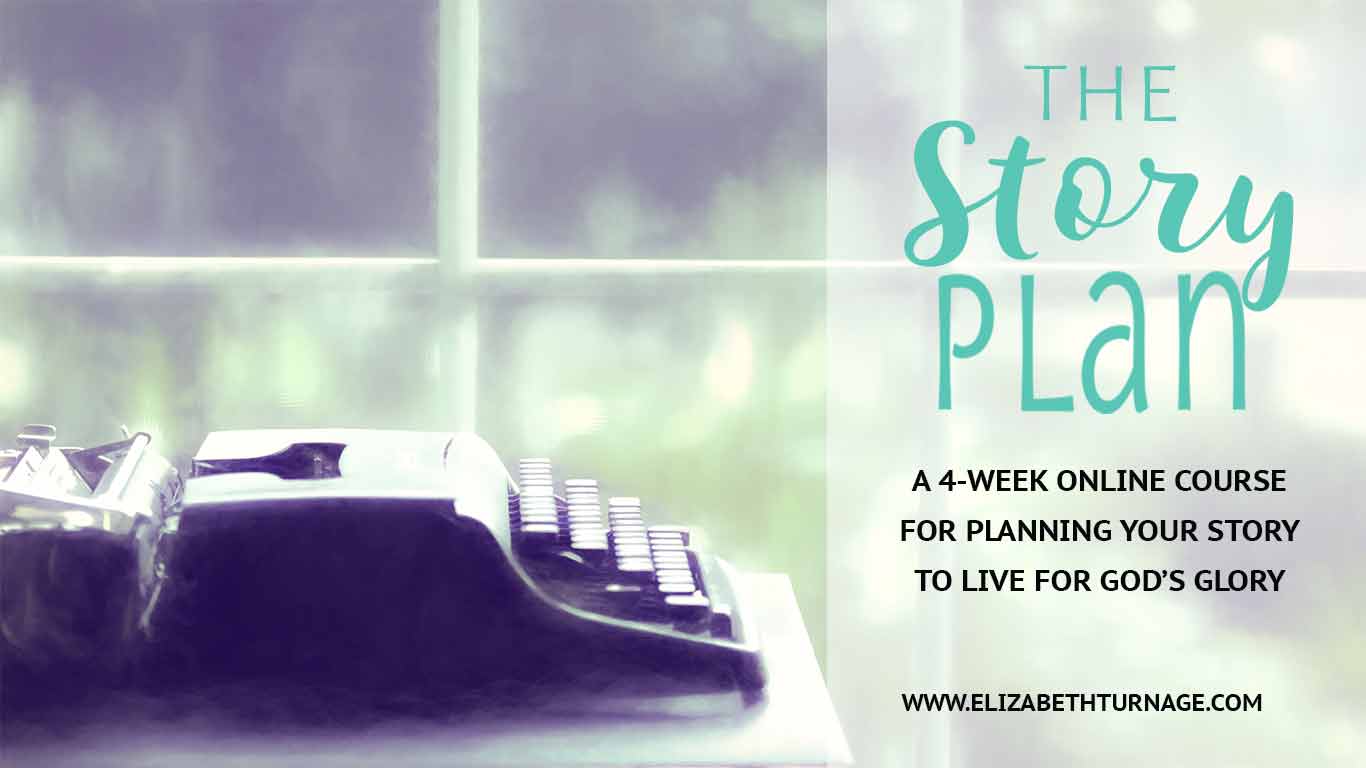 PLAN YOUR STORY TO LIVE GOD'S STORY
God has designed you with a purpose. Discover that purpose and live into new stories God has planned for you!
Reserve my spot!
Get ready to start living your brand new story!
Your story matters because God wrote it. He has designed you with intention and purpose, to glorify him and enjoy him forever.
You long for change because God made you that way.
But life in a fallen world brings challenges. We struggle with sin, fear, doubt, loss of hope. We struggle with disruptions and disappointments.
The Story Plan course and community will equip you with powerful tools to help you make plans and keep moving.
DISCOVER YOUR STORY PLAN WITH THIS EXCITING NEW 4-WEEK COURSE!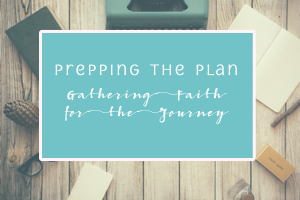 1. PREPPING THE PLAN: GATHERING FAITH FOR THE JOURNEY
Create space and gather materials to plan.
Learn how God's story directs our plans.
Strengthen faith by writing a story of redemption.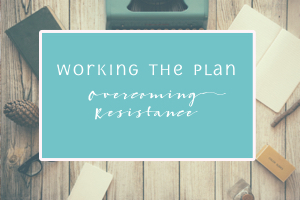 3. WORKING THE PLAN & OVERCOMING RESISTANCE
Create action plans and goals.
Learn how the gospel empowers you to face obstacles.
Create strategies for dealing with obstacles.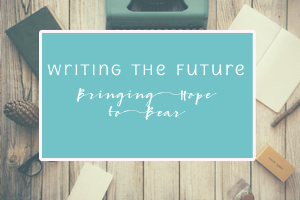 2. WRITING THE FUTURE: BRINGING HOPE TO BEAR
Examine the future with eyes of hope.
Write stories about where you plan to go.
Make plans for how to reach your goal.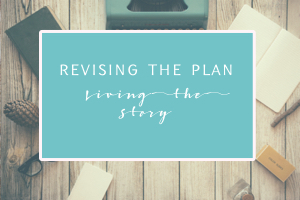 4. REVISING THE PLAN & LIVING THE STORY
Learn to review and edit plans in community.
Write action steps for continuing to move forward.
Celebrate the work God has done in you during the course.
?? DID YOU KNOW THAT... ??
??? Did you know that…
People who write their goals down are 48 % more likely to accomplish them?
People who made a commitment to keep their goals, wrote action steps, and reported weekly to someone were 72% more likely to accomplish them?
??? Have you ever gotten started in a new story but gotten stuck because of…
fear
doubt
uncertainty
perfectionism
??? What brand new story is God calling you to live more intentionally?  
relationships
work
marriage
parenting
health
or something completely different???
As you study, write, pray, create and interact with the powerful exercises in a like-minded community, you will begin living a brand new story.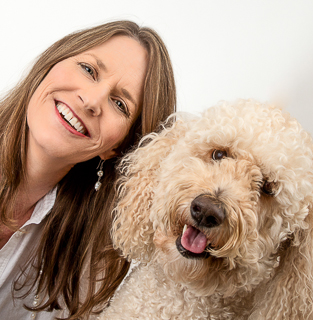 Elizabeth Turnage
Story Coach
Everybody needs a buddy. This course works because others walk alongside you. If you want personalized assistance, be sure to add the coaching session specially priced for course participants.
Motivating gospel teaching
Printable story planning tools & exercises
The powerful tool of prayer
Private Facebook Community
2 Live Q & A Webinar Sessions
Option for one personal coaching session with Elizabeth
The Story Plan
Online Course
4 Weekly Teaching Guides

4 Weekly Exercises & Story Prompts

Private Facebook Community

2 Live Webinar Q & A sessions

1-on-1 Powerful Coaching Session
Sign Up Now
Add 1 Coaching Session
4 Weekly Teaching Guides

4 Weekly Exercises & Story Prompts

Private Facebook Community

2 Live Webinar Q & A sessions

1 Powerful 1-on-1 Coaching Session

(must be used by April 1 for basic course, by December 31, 2016 for yearly edition)
Sign Up Now
The Story Plan Experience
1-on-1 Personalized for You
4 Weekly Teaching Guides

4 Weekly Exercises & Story Prompts

4 55 Minute 1-on-1 Powerful Coaching Sessions

email access for check-in
Save my place!
What Customers Are Saying
I took Elizabeth's Advent e-course, and it was both insightful and helpful. Taking the several days each week to process the Christmas story and to consider my own story allowed me to slow down and focus on Christ. I loved the combination of study questions, devotional thoughts, and story prompts.  All of Elizabeth's materials have excellent story prompts, which I find very useful in processing ideas. I am looking forward to future courses!
Kate Treick
Frequently Asked Questions
What if I can't start on October 17?
That's fine. You will begin receiving the modules on October 17, but you can take as long as you want to complete them. The ideal is to work through the material in the 4-week framework and then to continue to use it over the course of the year.
How much time will it take?
I have designed the course for people with full lives. I will break the material into suggested modules of 25 minutes on 5 days. You can approach it any way you wish, though. If you think about it, that's less than the time it takes to watch a TV show, and it might be only a little more than you might spend on social media. The Story Plan is a  time investment that will make a difference in your life!
Can I upgrade after signing up?
Yes, you can upgrade at any time after signing up. You may notify me by email, and I will invoice you separately for the upgrade option you choose.
How do I pay?
You may pay via Paypal online or check in the mail. Options are presented at checkout.
When will the webinars be?
There will be two optional live webinars for conversation and Q & A, the first on the first week of the course, and the second two weeks later. Each time there will be a daytime option and a nighttime. The webinars will also be recorded.
What if I can't attend the webinars?
No worries! The webinars are a completely optional opportunity to learn and grow. They will be recorded so you can play them back.
I'm ready! SIGN ME UP!
Start living your brand new story!
Join Now
I still have a few questions!
If I didn't answer all of your questions, feel free to drop me a line anytime.
Contact me!