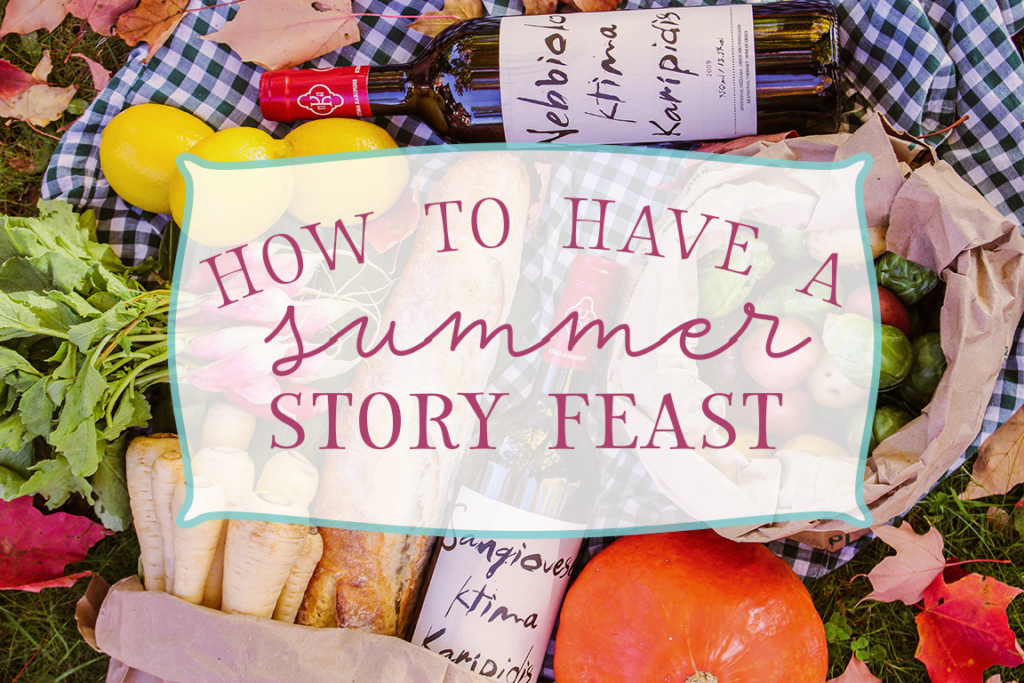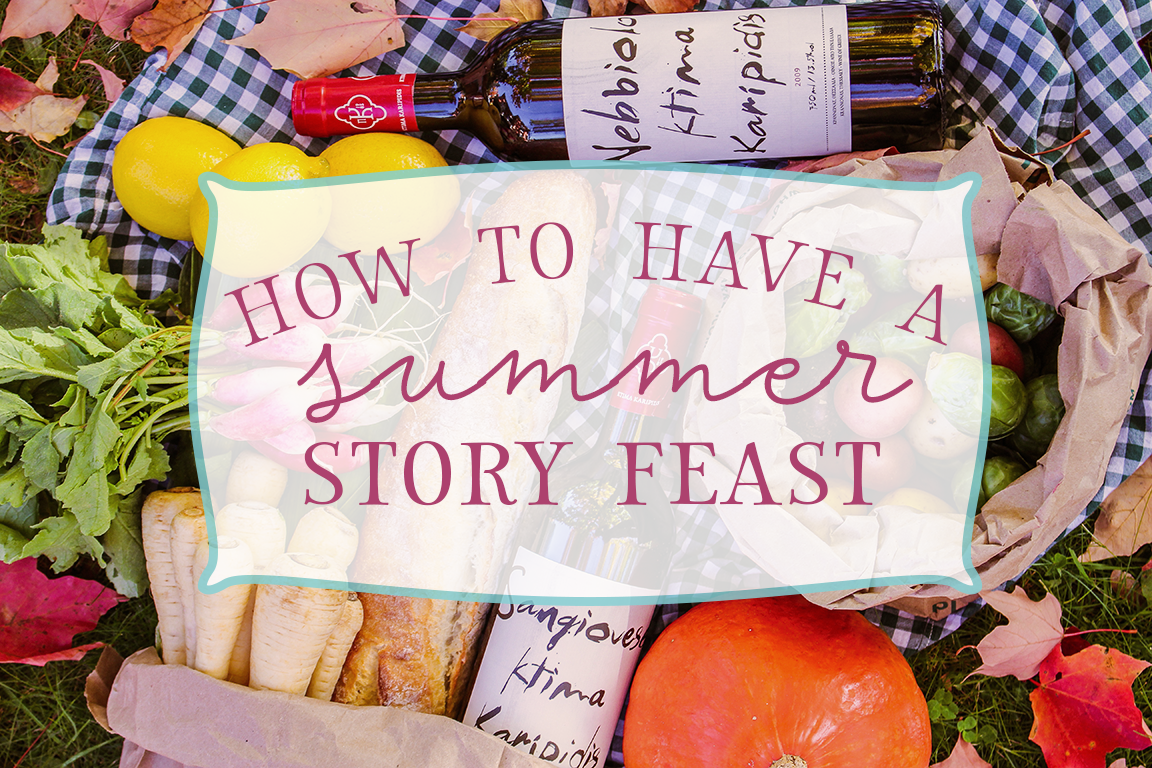 How to Have a Summer Story Feast
Summer: Time for Story Feast
Summer is a great time for gathering. In these days of long light and easy living, we can pass an evening or a morning, dining on the summer bounty of delicious food and good stories. Here at Living Story, Story Feasts have been a favorite summer activity for a long time. Read on to find a short intro to Summer Story Feast. Subscribe to the blog to receive your FREE indepth Summer Story Feasting Printable, and enjoy a bit of a summer story in this post.
Plan Your Story Feast
Tell everyone to bring something — make a theme or just go with pot luck. You can do an entire meal or make it simpler with apps or desserts. Some of my favorite recipes have come from story feasts, and the cool thing is you often get to hear a story related to the food:-)!
Summer Story Feast Topics
Try these light summer story topic ideas:
best/worst/coolest vacation…
traditions of summer — Memorial Day, 4th of July, Labor Day…going to grandma's…
summer games and/or activities
a significant summer
what you love about the summer
Story Feast Stories: At Grandmom's House
Here are excerpts from some of the summer stories I've written:
When my parents divorced, life suddenly became serious for my seven-year-old self. What shalom our family had known was disrupted in the split. Packing for weekends with Dad, maneuvering to establish peace between my parents, and adjusting to life in a new city now occupied my young thoughts.
Summer vacation presented a problem — good childcare. My parents agreed to send my brother and me for a month to my grandmom's house in Pensacola, Florida.The best vacations bring, if only briefly, a break from the life-bearing pain, weed-pulling pangs… Click To Tweet
The best vacations bring, if only briefly, a break from the life-bearing pain, weed-pulling pangs of daily life. Work becomes play and is balanced by rest; we feast with friends and toast to the day when shalom will be forever restored.
Summer vacations at Grandmom's house brimmed with stories of such shalom.
Get your FREE SUMMER STORY FEAST GUIDE!
Join now!
Stories of Play
At the next-door neighbors' aboveground pool, equipped with three ready-made friends, a girl my age, and two boys my brother's age. Olympic-sized in our minds, it was in fact a 12-foot diameter, 5-foot deep basin of baby blue. Hours of Marco Polo and Sharks and Minnows left us with a healthy glow and a pleasant weariness when the last call home came.
In the little bedroom upstairs. Stocked with leftover penmanship books, new yellow pencils, plain paper and crayons from my grandmom's fifth grade classroom, I played school with my neighbor-friend. In that play, my passion for teaching was born.
Stories to be told again and again…
The time my brother went to camp with his neighbor-friend and came back with my granddaddy's old weathered brown suitcase smelling foully. Who could forget the look of surprised dismay on my grandmom's face when, upon unpacking, she discovered the malodorous source. It seems my brother, so proud of his silvery pond-caught bream, wanted to show my Dad when he came to pick us up.
Stories of learning…
Making popsicle stick puppets of Moses and Daniel at Vacation Bible School, being sent back upstairs by my grandmother to put on a slip before I went to "Sawn-day" school (she loved to tell this story to my husband years later, insisting on my pronunciation of "Sawn-day" and the lip that stuck out when I said it:-). The oddly pleasant smell of plastic-covered books checked out from the church library….
Stories of mischief and consequence…
A forbidden excursion on our bikes with our neighbor friends to the local IGA to buy Fanta Orange and Double Bubble gum. The maid who watched out for us called my grandmom, my grandmom called the store, and we rode the short distance to the school where she taught. There she stood, on the front steps, hands on hips, face stern and frowny. No swimming in the blue basin for a few days!
Write your story for the feast!
I hope I've enticed you to gather your friends and neighbors and share some stories along with sweet summer bounty. If you want more direction for writing your story, be sure to subscribe to the blog for the FREE SUMMER STORY FEAST HANDOUT!