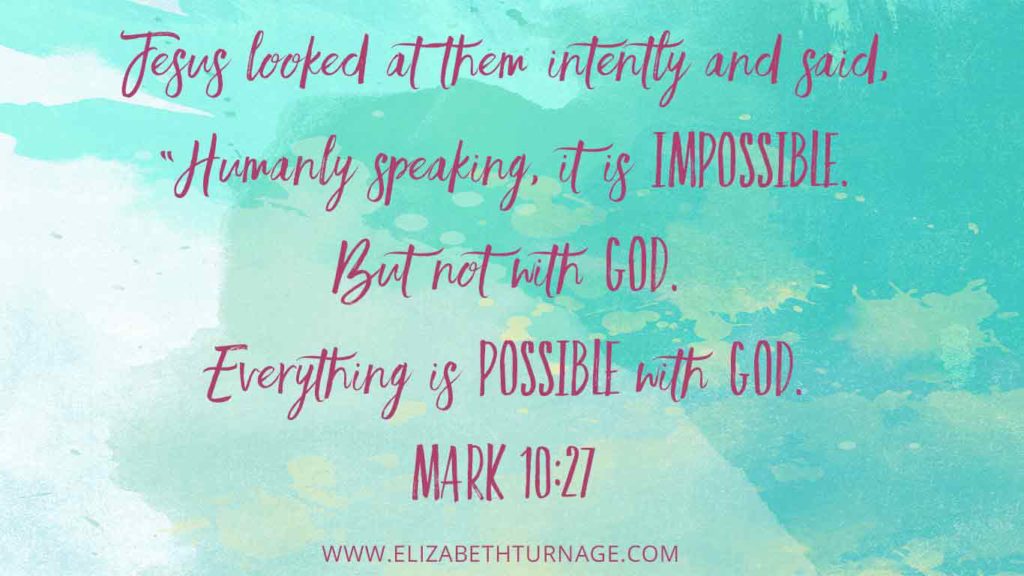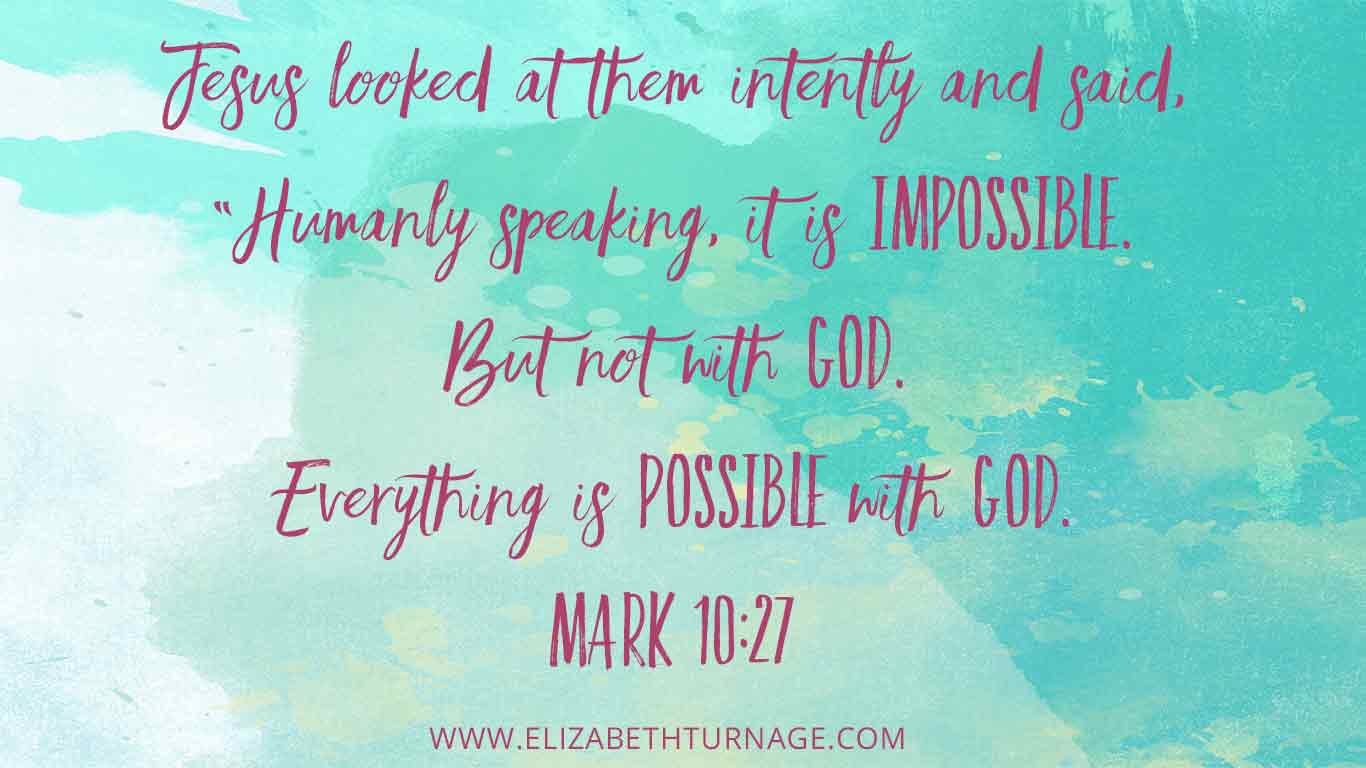 Following Christ after Lent: A True Story
True story: when spammers get it right…
The Spammers are now making comments on my site that I haven't posted in a while. That's bad when Spammers' comments are on target.
Ah, it has been a FULL season, and time is squoze, but I'm giving myself a timed 20 minutes to share something that's on my heart and I really want y'all to know about. We'll see where it goes.
Do you want to follow Christ? This man thought he did…or did he?
Tonight at the jail I'm going to teach the ladies the first lesson from Stott's "Christ" Bible study guide – entitled, "Are You Ready to Meet Christ?" The Scripture is from Mark 10:17-31, the sad but true story of a rich young religious man who seeks Christ to ask him what he must DO to inherit eternal life?
The poor [sic] man seems fairly confident that he's in good shape – after all, he's kept ALL of the commandments that Christ mentions he should keep to inherit eternal life.
Except, not to be snarky or anything (Christ is far gentler than I – but you knew that – see Mark 10:21 where Christ looked on him and loved him),
but you might think he'd notice that Christ left a few out in his list (see Mark 10:19 and Exodus 20:3-16) – like, namely, the very first one –
"Thou shalt have no other gods before me." Exodus 20:3.
The young rich ruler cannot do what Christ asks of him in verse 21. It is impossible.
It's impossible to DO that…
Why? Jesus explains to the disciples with an analogy – it is easier for a camel to go through an eye of a needle than for a rich person to enter the kingdom of God (Mark 10:25). That is such an astonishing statement that their response is a jaw-dropped,
"Well, then, who can be saved?"
And now we get to the point of the whole passage and the thing that is on my heart to share –
"With man it is impossible, but not with God. For all things are possible with God." Mark 10: 27.
We just celebrated the RESURRECTION OF CHRIST. What hinders you from knowing and following Christ? Everything. And nothing. At the jail, the ladies' problem will not likely be with their riches. It will be with something else they cling to that brings a sense of security and significance. It will be with some way that they try to save themselves.
What kept me from following Christ? What keeps you?
In my heart, the thing that kept me from entering the kingdom of God wasn't really related to wealth, although by this world's standards, I had it.
What kept me from coming to Christ is something Walter Marshall talks about in his A-MAZING book, The Gospel Mystery of Sanctification, translated into readable English by Bruce McRae –
"You are so naturally prone to base your salvation on your own works! Even if you do not try to earn your salvation by your works, you will at least try to make your works the things that prepare you to received Christ and his salvation by faith.
Marshall then tells us about the WRONG TEACHING we are given:
"Do you see what they are saying? Your works do not save you, but your works make you fit and worthy to receive Christ. This view has terrible results: many will clearly see, with horror, the abominable filth of their own hearts. However, they will not come immediately to Christ because they will think they are not worthy to come to Christ."
You know what really kept the rich young ruler from coming to Christ?
He thought he could DO something to inherit eternal life! He thought HE could do something to inherit eternal life!!!!!
Weak and wounded sinner, come to Jesus and lay your broken, clingy heart before him.
With MAN it is IMPOSSIBLE, but with GOD ALL THINGS ARE POSSIBLE.