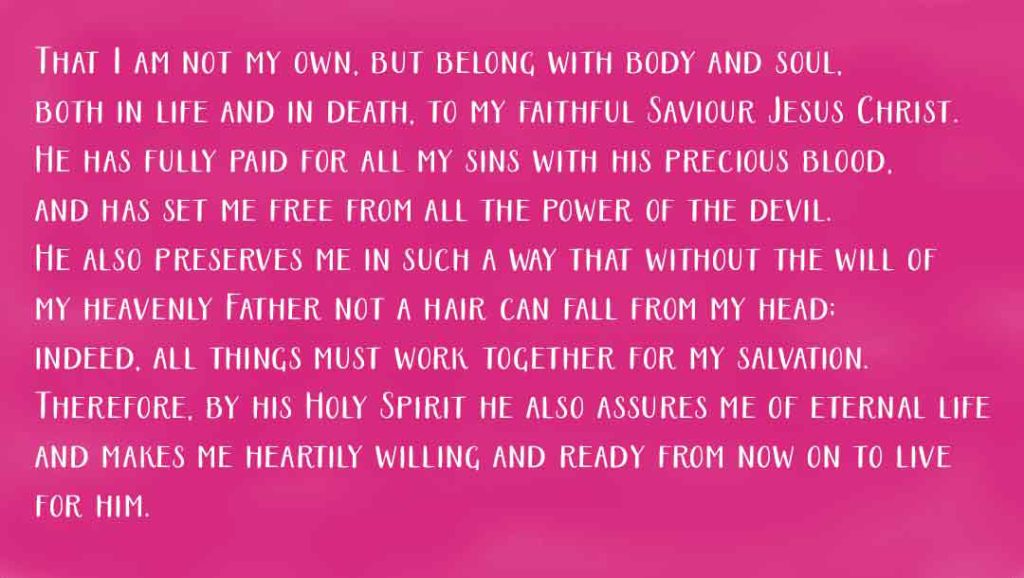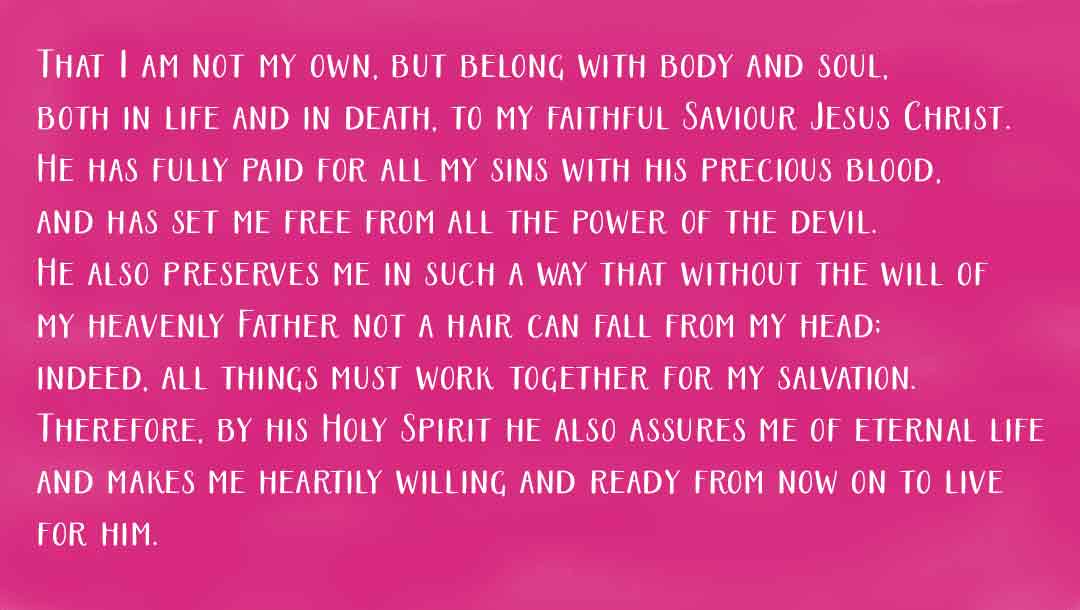 What is YOUR only comfort? Heidelberg #1
How the Heidelberg Catechism offers surprising comfort:
In a season in which I grieve for loved ones who are grieving the loss of loved ones, a season in which I grieve the debilitating effects of disease affecting loved ones, my heart rests in the hopeful truth that we do not belong to ourselves but to our faithful Savior…The good news is so vast in this one simple catechism question.
If you are seeking comfort today, I urge you to try this exercise:
1. Read the entire question and answer aloud, slowly, taking your time.
2. Listen to the words and let them wash the comfort over you like a refreshing shower on a hot summer's day.
3. For further comfort: Look up the Bible verses from which they are taken, which are listed below.
I pray you may find the true comfort and hope in Jesus Christ our faithful Savior.
This version is copied from
Heidelberg Catechism.com
. For further, further study, you can find the rest of the catechism at this helpful site:-)!
1.
Q.

What is your only comfort

in life and death?

A.

but belong with body and soul,

He has fully paid for all my sins

and has set me free

that without the will of my heavenly Father

indeed, all things must work together

Therefore, by his Holy Spirit

he also assures me

and makes me heartily willing and ready